DISCOGRAPHY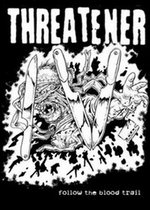 "Follow The Blood Trail" Demo
Self-released. March 2003.
Cassette. 200 Copies.
MP3: Human Junk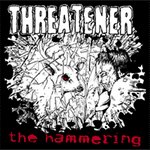 "The Hammering"
625 Thrash. December 2003.
7" EP. 650 Copies Black Vinyl. 100 Copies Red Vinyl.
MP3: Latrine Animal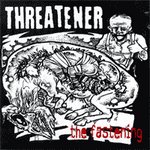 "The Fastening"
625 Thrash. July 2004.
7" EP. 750 Copies Black Vinyl.
Also released as tour edition cassette hand numbered out of 50.
MP3: Bull Cult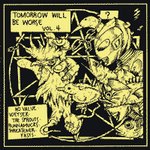 "Tomorrow Will Be Worse" Vol. 4 Compilation
Sound Pollution. May 2005.
3x7" and CD. Unknown Pressing Info.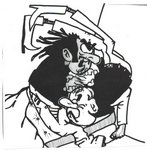 "Live on WCBN"
Ypsilanti Records. June 2005.
CD-R. 70 Copies.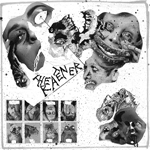 "...And The Bending Of Throats"
625 Thrash, Pilot/Co-Pilot, Deer Healer Label. October 2007.
7" EP. 500 Regular Edition Black Vinyl. 130 Limited Numbered Edition Black Vinyl.
MP3: Chaos Apes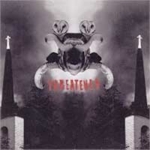 "The Hammering, The Fastening, And The Bending Of Throats" Discography CD
625 Thrash & Fatalist Records. May 2008.
CD. Many Copies.
Compiles the demo tape, the 3 7"s, the compilation tracks, and the live radio tracks.